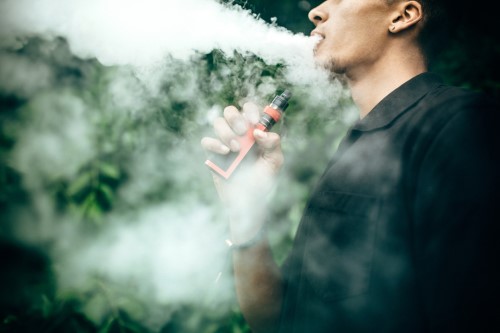 The e-cigarette business just got a shock to the system as the Food and Drug Administration directed five major e-cigarette manufacturers on September 12 to address the use of their products by youth in the next 60 days. If they don't comply, the agency could require manufacturers to stop selling flavored tobacco pods that appeal to children, according to reports from Bloomberg.
Besides a tougher stance on this issue, e-cigarette and vape shops face a haze of other risks in their daily operations.
"Smoke and vape shops are targets for burglary and theft due to the value of product they typically stock. With the right security measures in place, shops can help reduce the chances of claims resulting from burglary or theft," said Jenny O'Brien, executive vice president and commercial lines branch manager for USG Insurance Services. "Having a broker who can help walk you through safety precautions and options is important in keeping your number of claims, thus your renewal premiums, low. As cannabis becomes legal in more states, we will start to see a shift in how vape store insurers handle the cannabis exposures. Many currently exclude cannabis related operations."
Read more: Which global brokerage recently entered the cannabis insurance space?
O'Brien developed her expertise in this niche when a few brokers began seeing an influx of e-cigarette and vape store business. She quickly learned the ins and the outs of the business while partnering with insurers to offer competitive products.
"The biggest challenge has been finding insurers who are willing to provide the coverage the industry needs without exclusions that could be detrimental to the operations of the insureds," she told Insurance Business. "Absolute health hazard exclusions can be detrimental to businesses in the e-cigarette and vape store space. Excluding all health hazards associated with the e-cigarettes, e-liquids, flavorings, etc., provides no coverage for any bodily injury claims. Additionally, as claims continue to rise in relation to counterfeit batteries, insurance providers become more strict with their battery exclusions."
Earlier this year, USG launched an e-cigarette program that provides a solution for general liability, property, and product liability – all in one place.
"We created a product that is a one-stop-shop for distributors, wholesalers, importers/blenders, retailers, e-liquids/e-juice exposed accounts, device/accessories exposed accounts, and retail shops," said O'Brien. "At USG, we have experts in the industry who review each account and provide unique policy wording and sub-limits for each exposure. Having our own program means that we can offer our retail brokers fast quotes and flexible underwriting within our appetite, all while upholding the USG customer service standards."
Hippo Insurance swoops in for carrier Spinnaker Insurance
Tech-powered managing general agent to include carrier in its group of companies
Revealed: Number of AXA's 'unclear' COVID-19 business interruption contracts with restaurants
Insurance giant also makes significant dividend announcement
In-N-Out Burger hits Zurich over nine-figure policy
Iconic Californian business heads to court